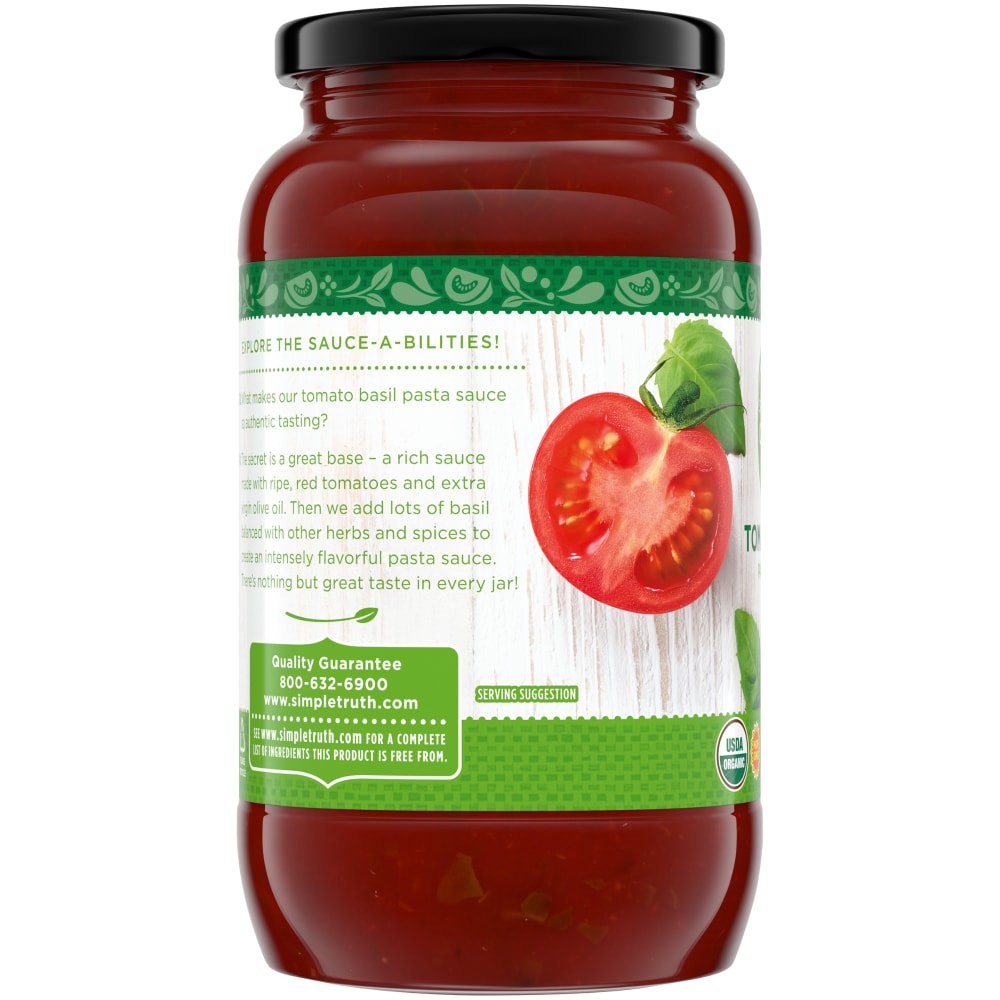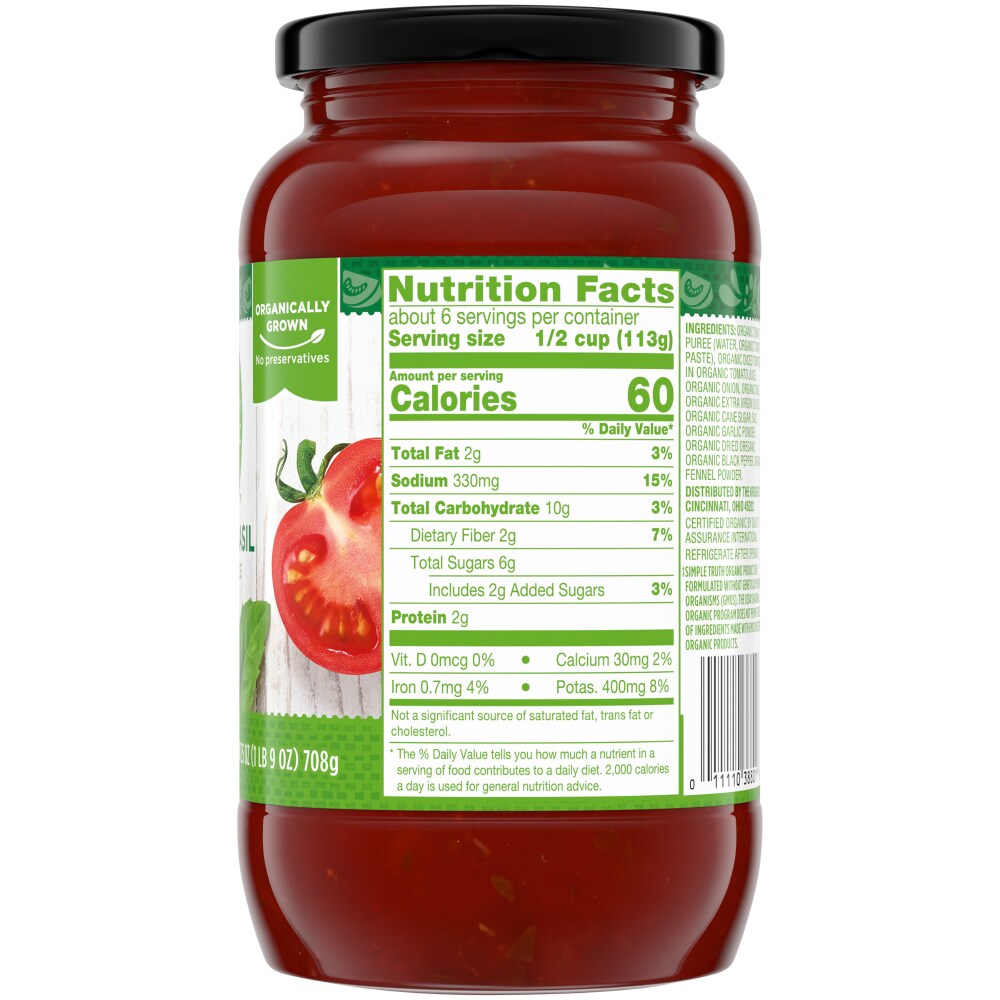 Simple Truth Organic™ Tomato Basil Pasta Sauce
---
Explore the Sauce-a-bilities!
Q: What makes our tomato basil pasta sauce so authentic tasting?
A: The secret is a great base—a rich sauce made with ripe, red tomatoes and extra virgin olive oil. Then we add lots of basil balanced with other herbs and spices to create an intensely flavorful pasta sauce. There's nothing but great taste in every jar!
No Artificial Flavors or Preservatives
USDA Organic
Non GMO
---