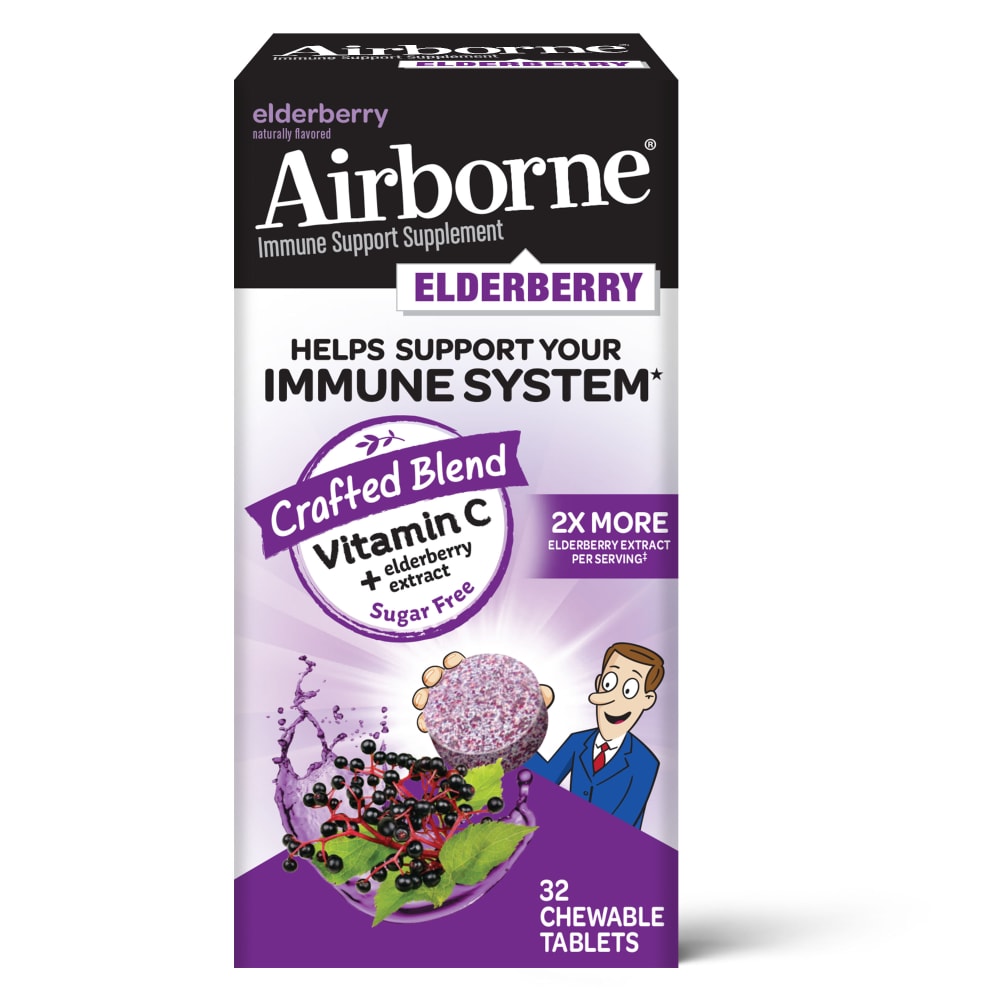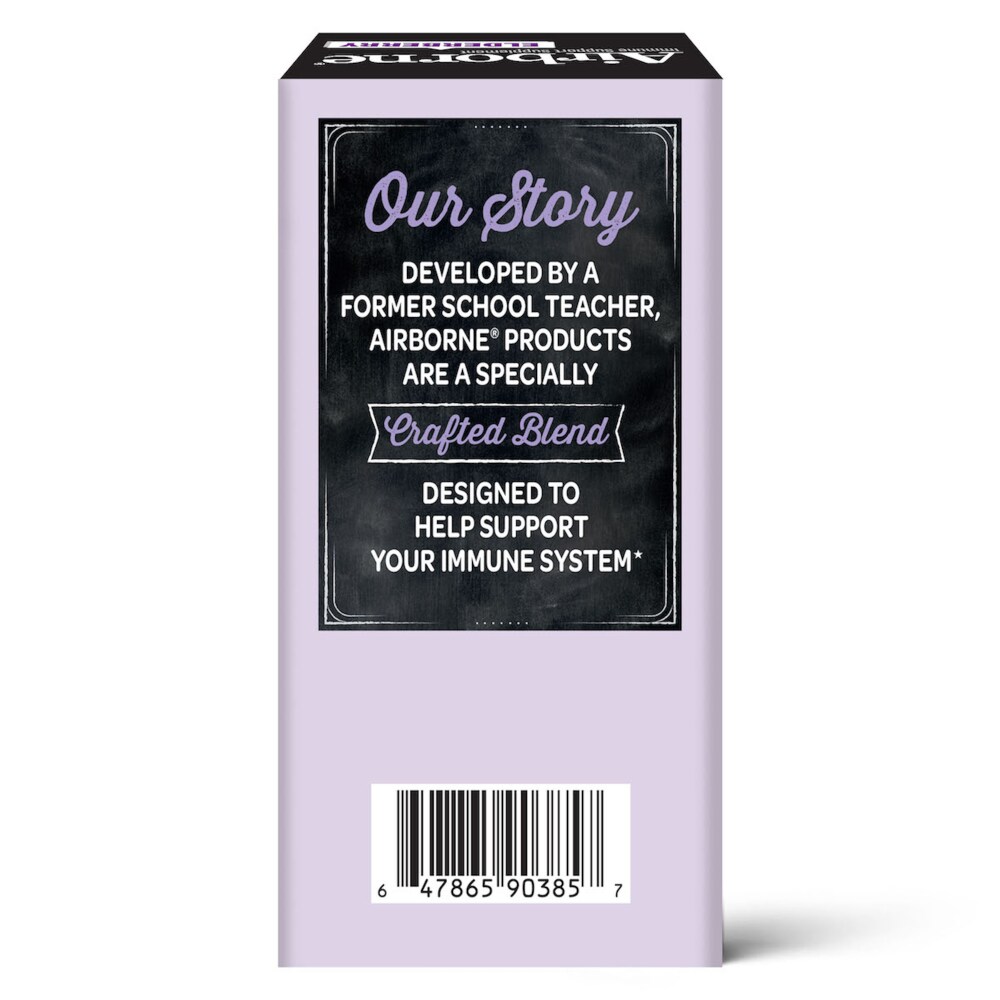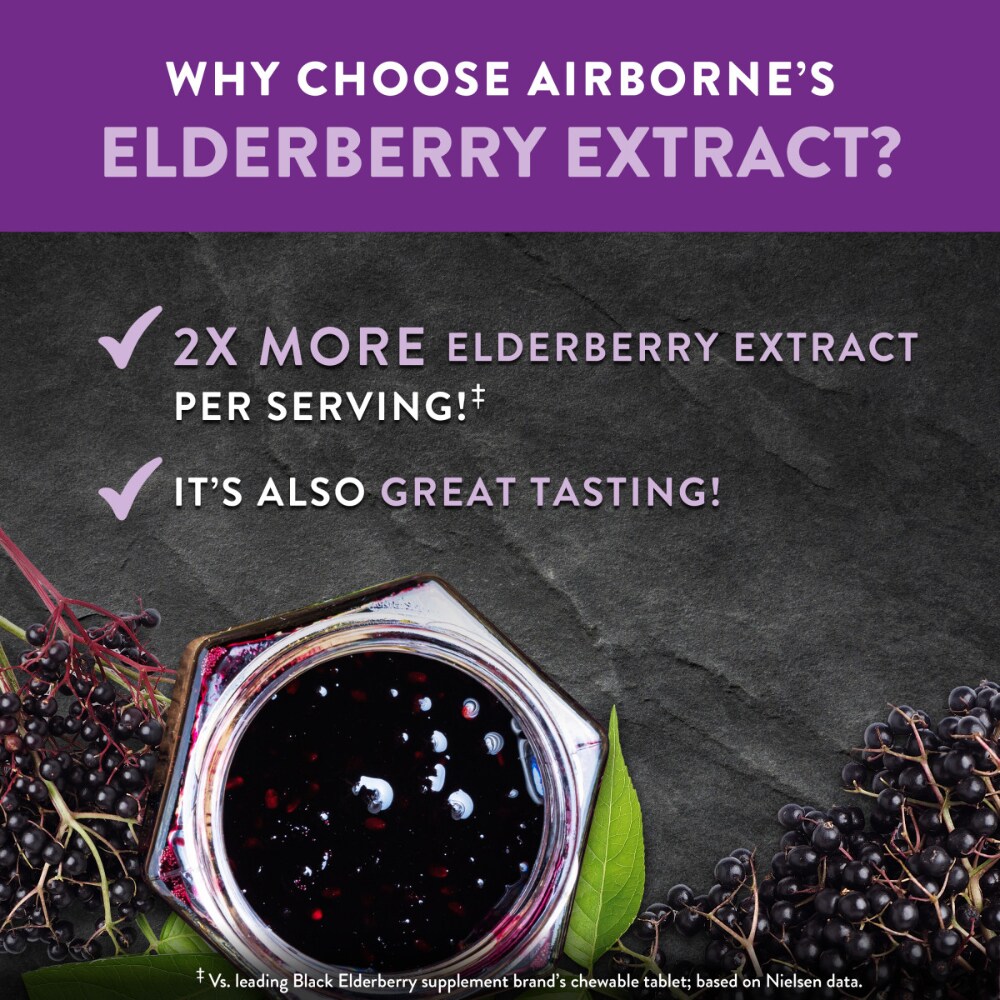 Airborne Elderberry Extract + Vitamin C Chewable Supplement Tablets
---
All NEW from Airborne comes Elderberry Chewable Tablets. We've specially crafted this product to have high quality ingredients which you can trust. Airborne Elderberry helps support a healthy immune system and provides 2X MORE Elderberry Extract per serving! Airborne Chewable Tablets deliver a formula which is convenient for you and easy to take on the go, especially while traveling. Vitamin C is among the most important antioxidant vitamins in immune health.
Developed by a former school teacher, Airborne products are a specially crafted blend of vitamins, minerals & herbs designed to help support your immune system.
WHAT IS IT: This is a specially crafted blend that helps support your immune system*
DID YOU KNOW: 1 daily serving (2 chewable tablets) of Airborne Elderberry Chewable Tablets with 200mg of VITAMIN C provides 222% of the daily recommended value of VITAMIN C, plus 100mg of naturally flavored Elderberry Extract.
Contains VITAMIN C and ELDERBERRY EXTRACT
Non-GMO
Sugar Free
Naturally Flavored
No Color Added
Excellent source of the antioxidant Vitamin C
*These statements have not been evaluated by the Food and Drug Administration. This product is not intended to diagnose, treat, cure, or prevent any disease.
---