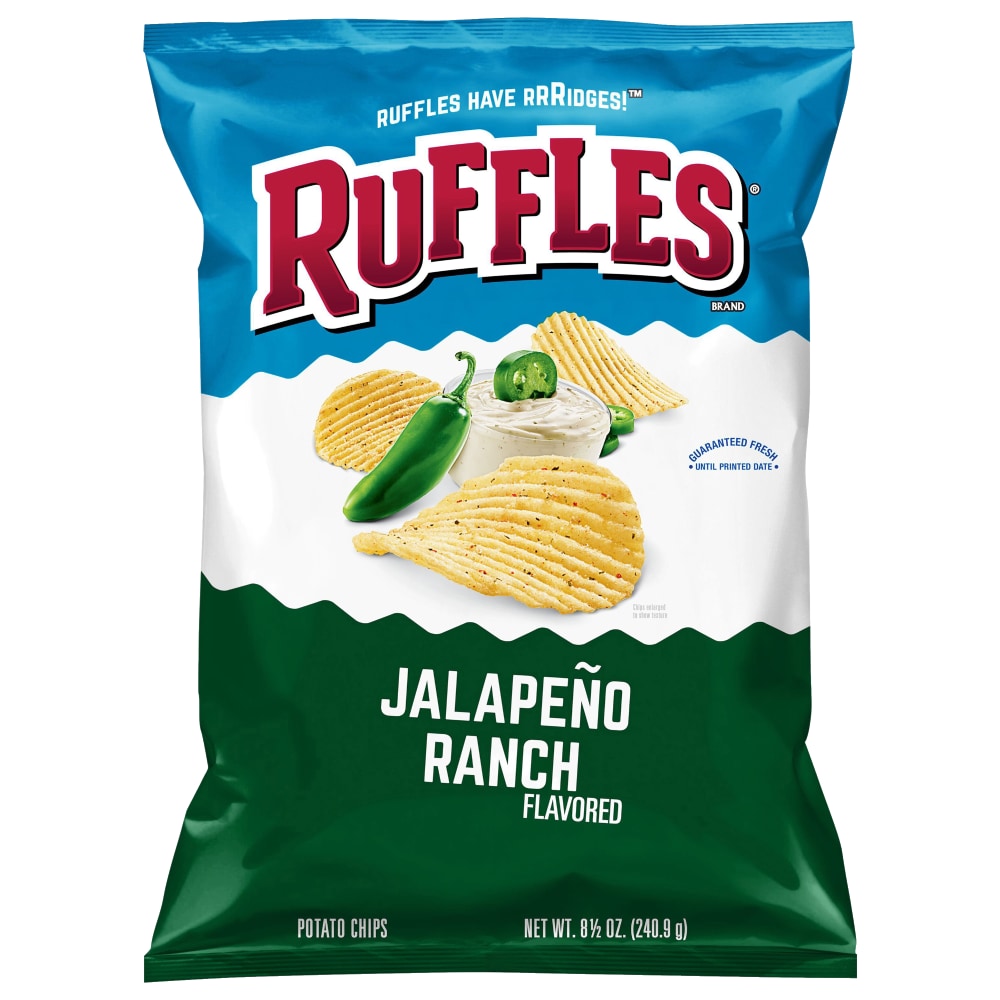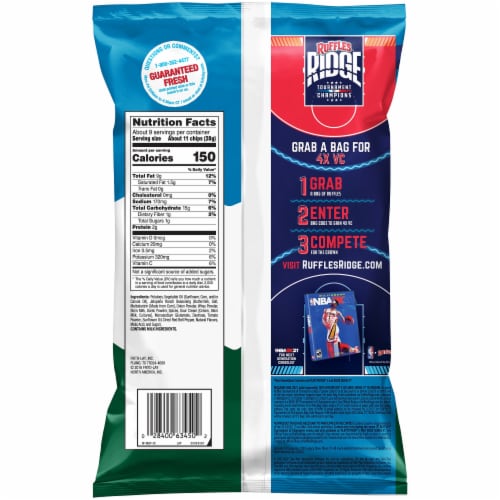 Ruffles Jalapeno Ranch Potato Chips
Get your taste buds off the bench and into the game with Ruffles® Jalapeño Ranch Flavored Potato Chips. It's the perfect alley-oop of flavor. Every bite has a blast of creamy ranch flavor and a little kick of jalapeño—it's a slam dunk.
More Ridges. More Crunch. More Flavor. Any questions?
---