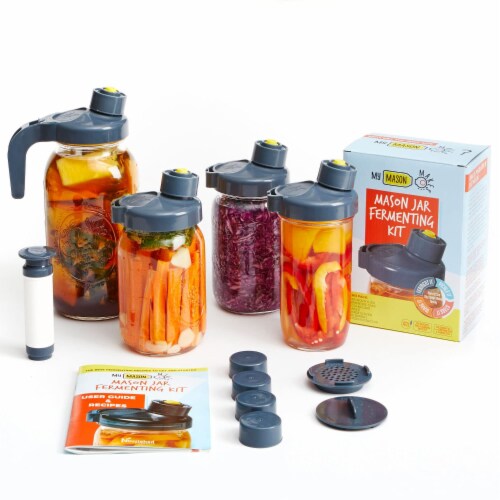 Hover to Zoom
Hover to Zoom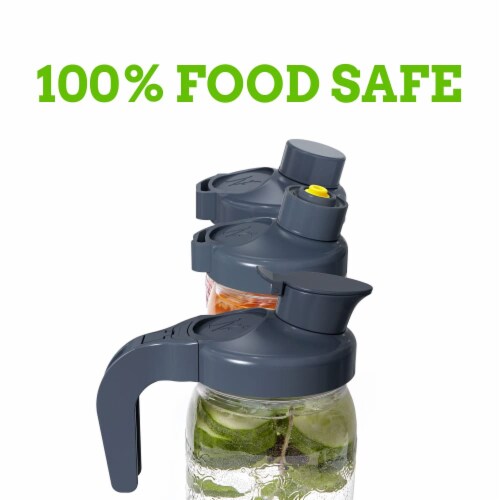 Hover to Zoom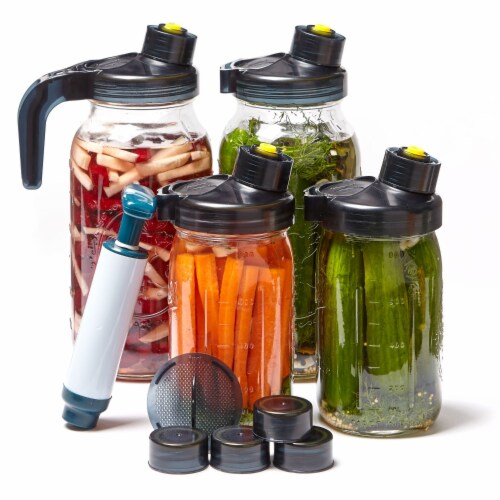 Hover to Zoom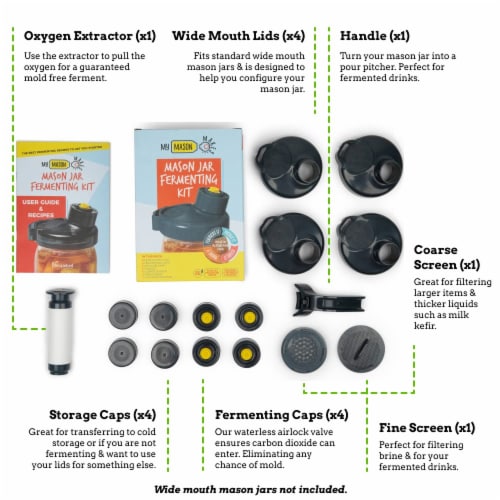 Hover to Zoom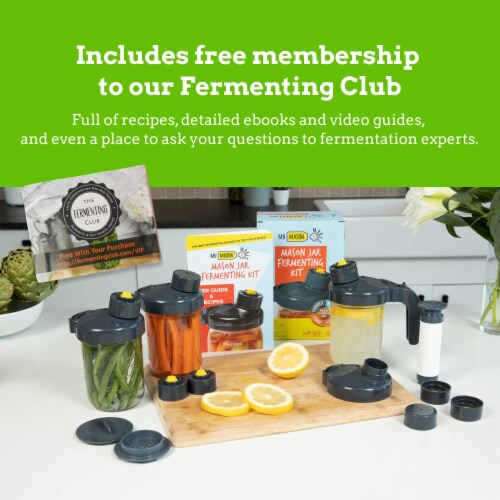 Hover to Zoom
Nourished Essentials Fermentation Kit - 4 Lids, 8 Caps, 2 Filters, 1 Handle, 1 Pump
4 Lids, 8 Caps, 2 Filters
UPC: 0062850426301
This selection is unavailable. Please choose another option.
Product Details
Brand: Nourished Essentials
Features:
Fermentation, storage and pouring Kit - For fermenting drinks and veggies. Make delicious kefir, kombucha, sauerkraut, kimchi, filters and handles and make serving liquids Flip cap for long storage.
Hassle-free Home fermentation kit -Our self-burping ball fermentation lids let gas escape. No need to deal with water airlocks in Fermentation Crocks. A pickling kit with pour spout cap with handles.
Complete Fermenter Set - Comes with interchangeable accessories: handle, filters, extractor pump, and two kinds of caps. Transform any mason jar into a pitcher, fit sprout caps and fermentation jars
Ultimate Guide to Fermenting and Pickling - Enjoy lifetime exclusive privileges of our Fermenting Club. Get access to recipes, ebooks, video guides, and learn from fermentation experts.
Forget your old leaking lids for mason jars. We have both the lid and spout to keep your drink fully sealed. Kits to keep your iced coffee pitcher or drink fresh for longer hours. Our mason jar top comes with a 5-year warranty. For any reason you're not fully happy with your fermentation lid and mason jar pour spout, we'll happily give you a full refund.
---