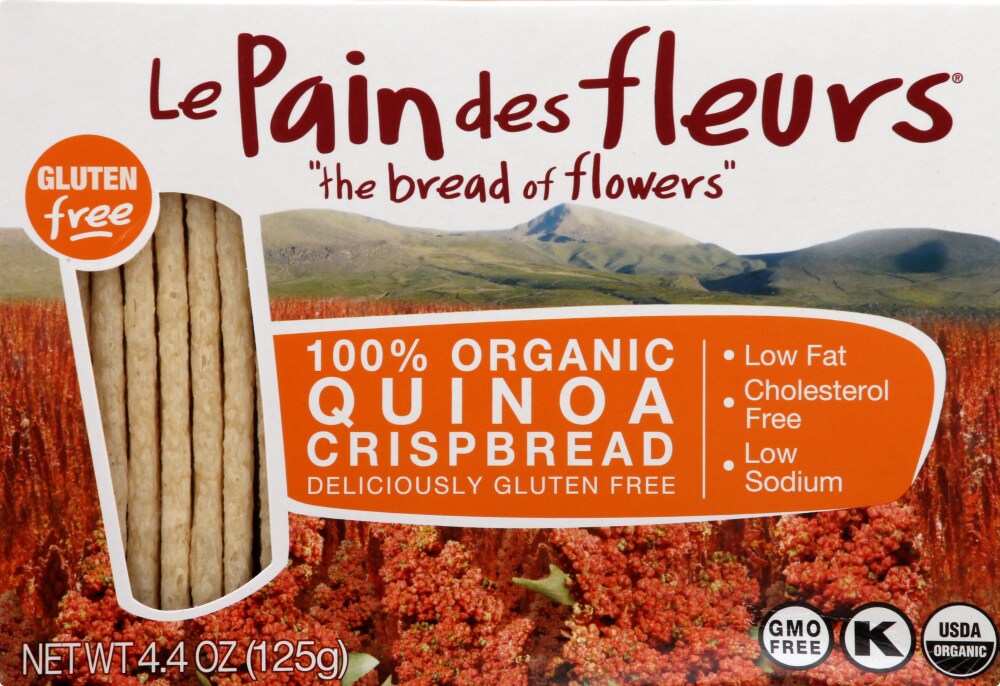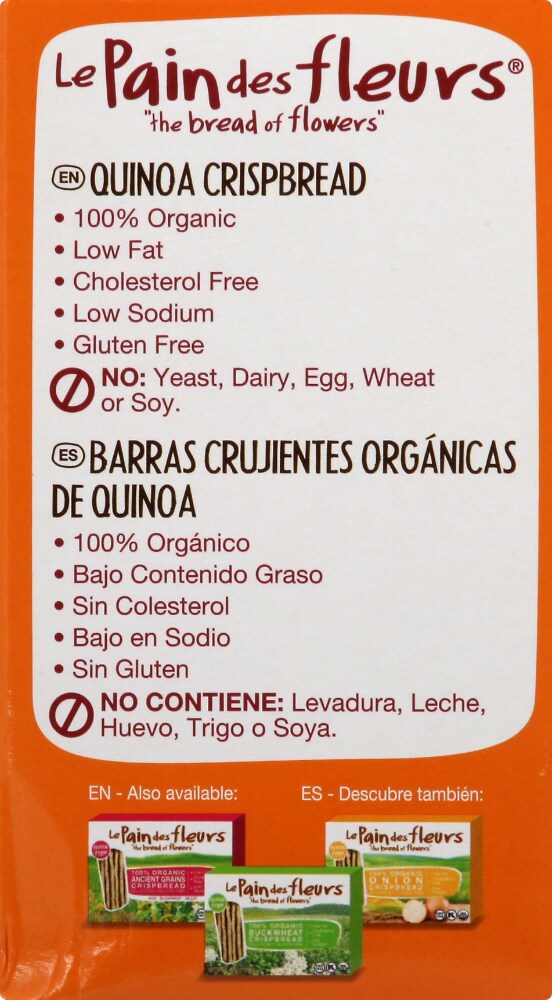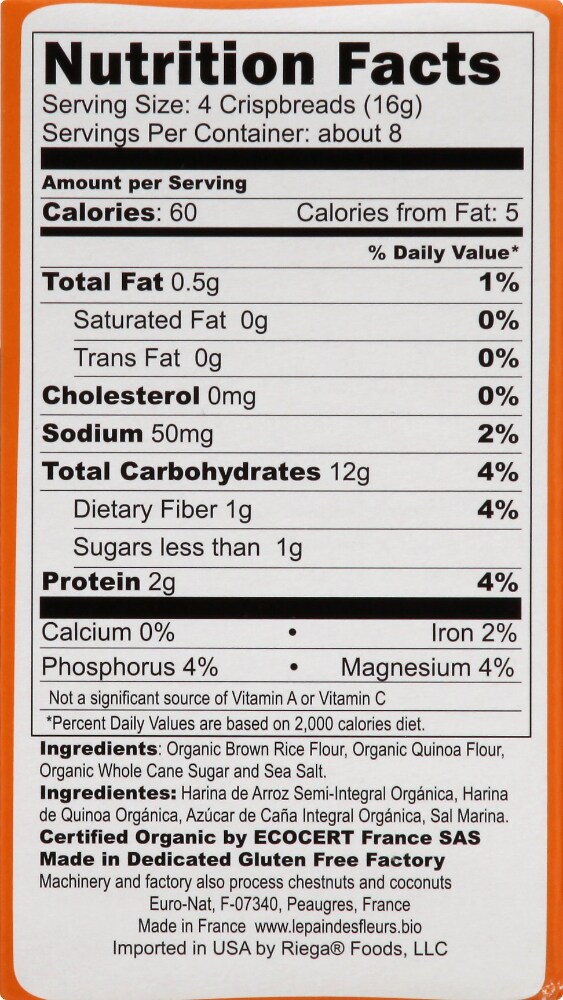 Le Pain des fleurs Organic Crispbread Gluten Free Quinoa
---
Organic Quinoa Crispbread - Only Four Delicious Ingredients:
Organic Brown Rice - Quinoa
Hint of Organic Cane Sugar
Pinch of Camargue Sea Salt
Just Right for Any Occasion
The Perfect Moment
Enjoy the perfect moments of each day with the pure flavor of the Le Pain des fleurs® quinoa crispbread. A delicious treat with hummus, soups, salads and amazing recipe ideas!
Guarantees:
100% Organic and GMO Free
Certified gluten free and produced in dedicated gluten free facility.
Allergen friendly without gluten, dairy, egg, soy or yeast.
---