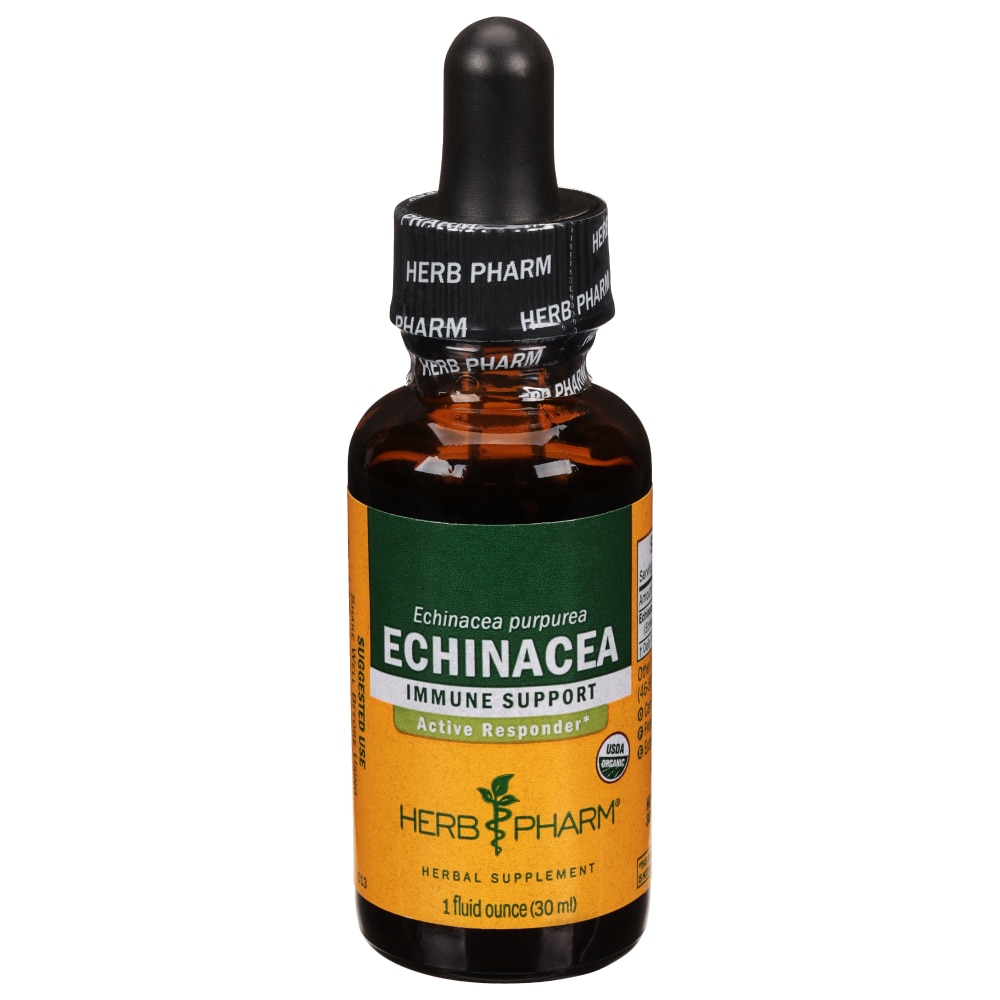 Herb Pharm Echinacea Extract
---
We prepare our Echinacea Extract from fresh undried roots of Echinacea purpurea, which are Certified Organically Grown on our own farm.
To assure optimal extraction of Echinacea's bioactive compounds, the roots are harvested only in late autumn or early spring and are then taken directly to our laboratory and promptly extracted while still fresh and succulent.
Whole Root
Active Responder
Supports Healthy Function of the Immune System
*These statements have not been evaluated by the Food and Drug Administration. This product is not intended to diagnose, treat, cure, or prevent any disease.
---