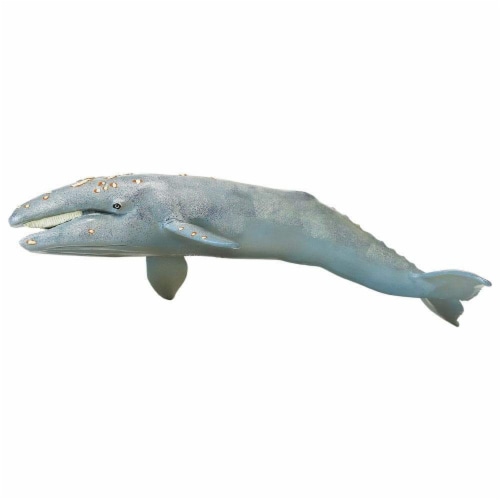 Hover to Zoom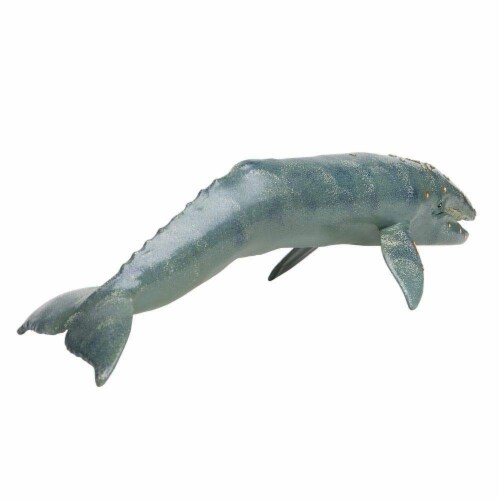 Hover to Zoom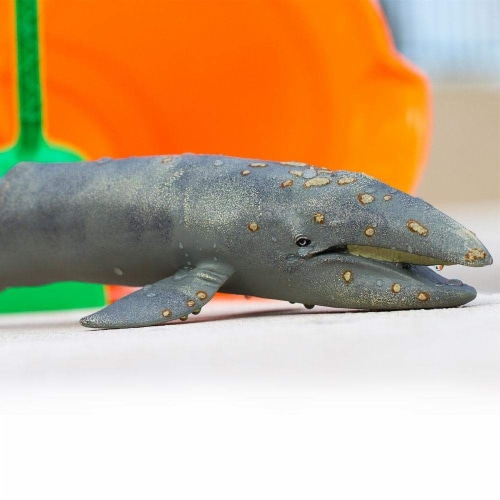 Hover to Zoom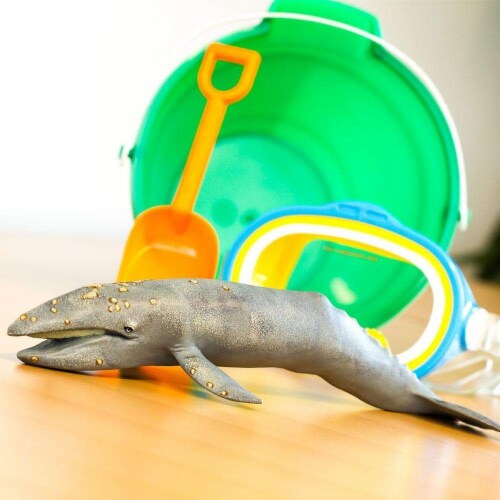 Hover to Zoom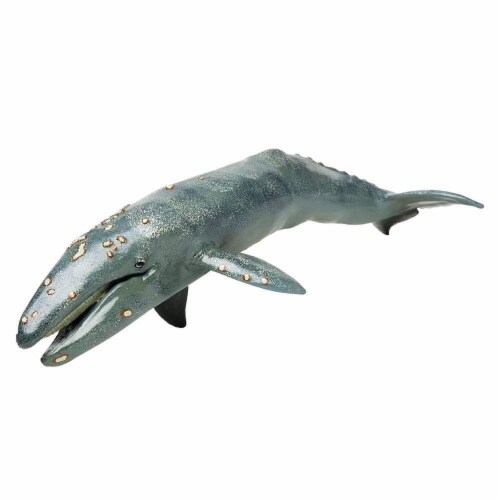 Hover to Zoom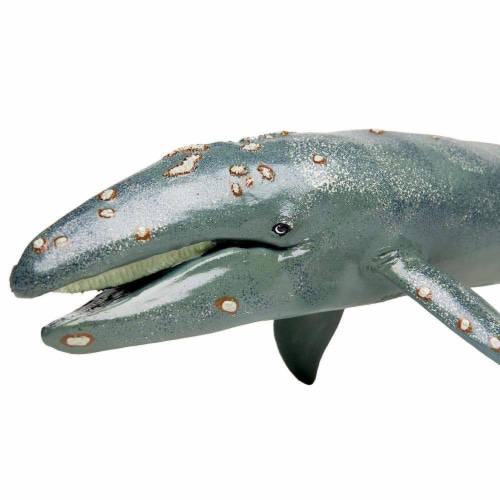 Hover to Zoom
Product Details
Also referred to as the gray back whale, the Pacific gray whale, and the California gray whale, the gray whale is a baleen whale found off the western coast of North America and the eastern coast of Asia. While not as large as some other whale species, they can still grow to lengths of 50 feet.

Scientific Name: Eschrichtius robustus

Characteristics: Like all Safari figurines, this gray whale has been hand painted and crafted with life-like detail. Bring the deep blue sea right to your living room with our gray whale statuette!

Size and Color: Measuring 12.5 inches long and 3 inches tall, this model is as long as a standard American ruler and as tall as a deck of cards stood upright. As its name suggests, the gray whale is a dark grayish-black color with light gray spots all over its body.
The Gray Whale is part of the Monterey Bay Aquarium® Sea Life collection.
All of our products are Non-toxic and BPA free.
---