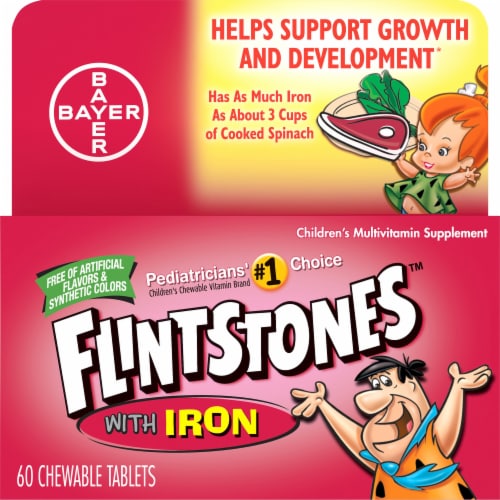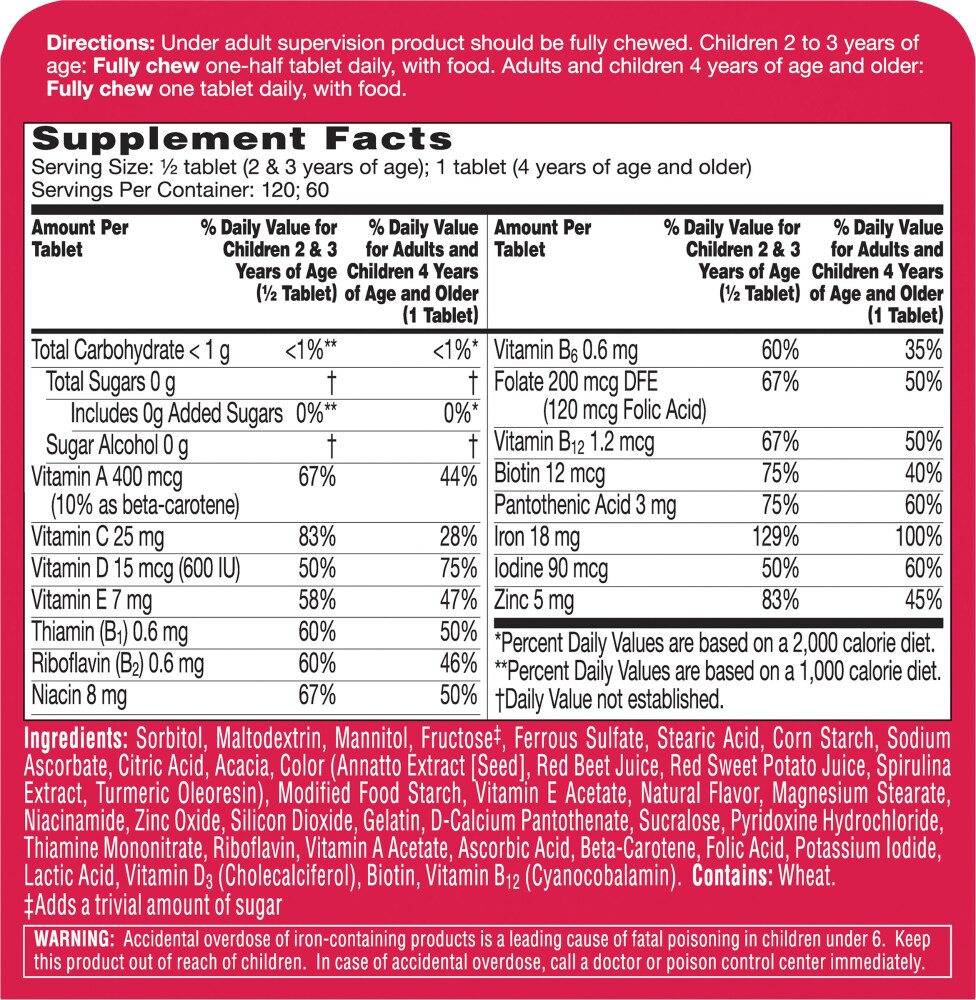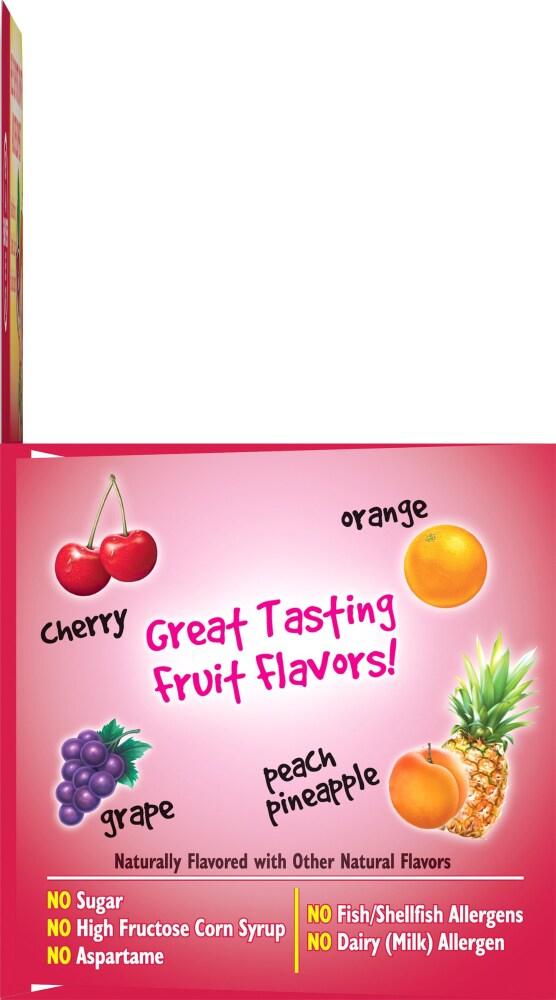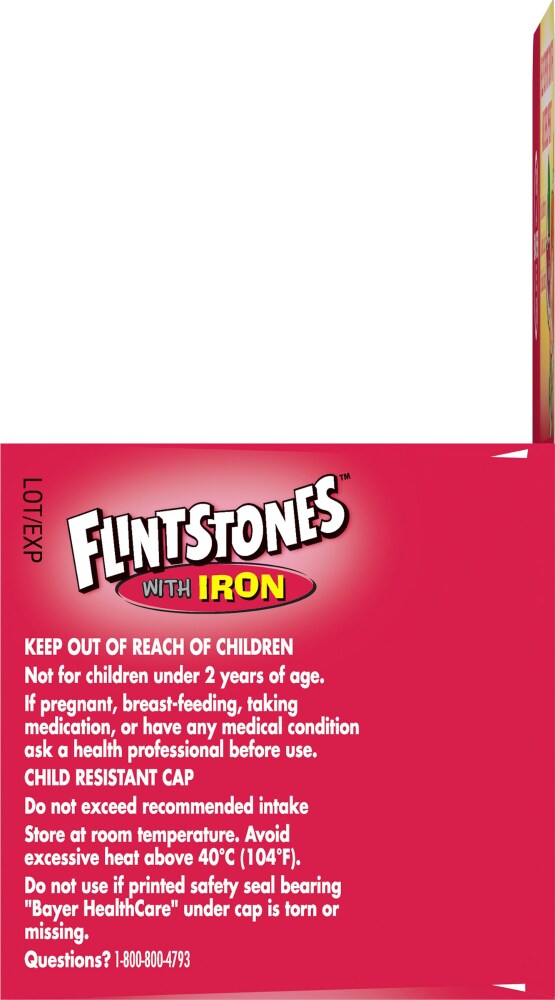 Flintstones Chewable Kids Vitamins with Iron
Purchase Options
Located in Aisle 17 in Your Store
---
A Complete Multivitamin with 12 Essential Nutrients your child needs to help support:
Eye Health with Vitamin A, Vitamin C and Vitamin E*
Energy with Vitamins B6, B12, Thiamin, Riboflavin and Niacin to help convert food to fuel*
Immune Health with Iron, Vitamin C, Vitamin E and Beta-Carotene*
4 Great Flavors!
Orange, Cherry, Peach, Grape
8 Fun Character Shapes!
Fred, Pebbles, Wilma, Dino, Barney, Bamm-Bamm, Betty, The Great Gazoo
Children's Multivitamin Supplement
With Iron • Contains About as Much Iron as 5 Cups of Spinach
Great Tasting Fruit Flavors & Fun Character Shapes
*These statements have not been evaluated by the Food and Drug Administration. This product is not intended to diagnose, treat, cure, or prevent any disease.
---