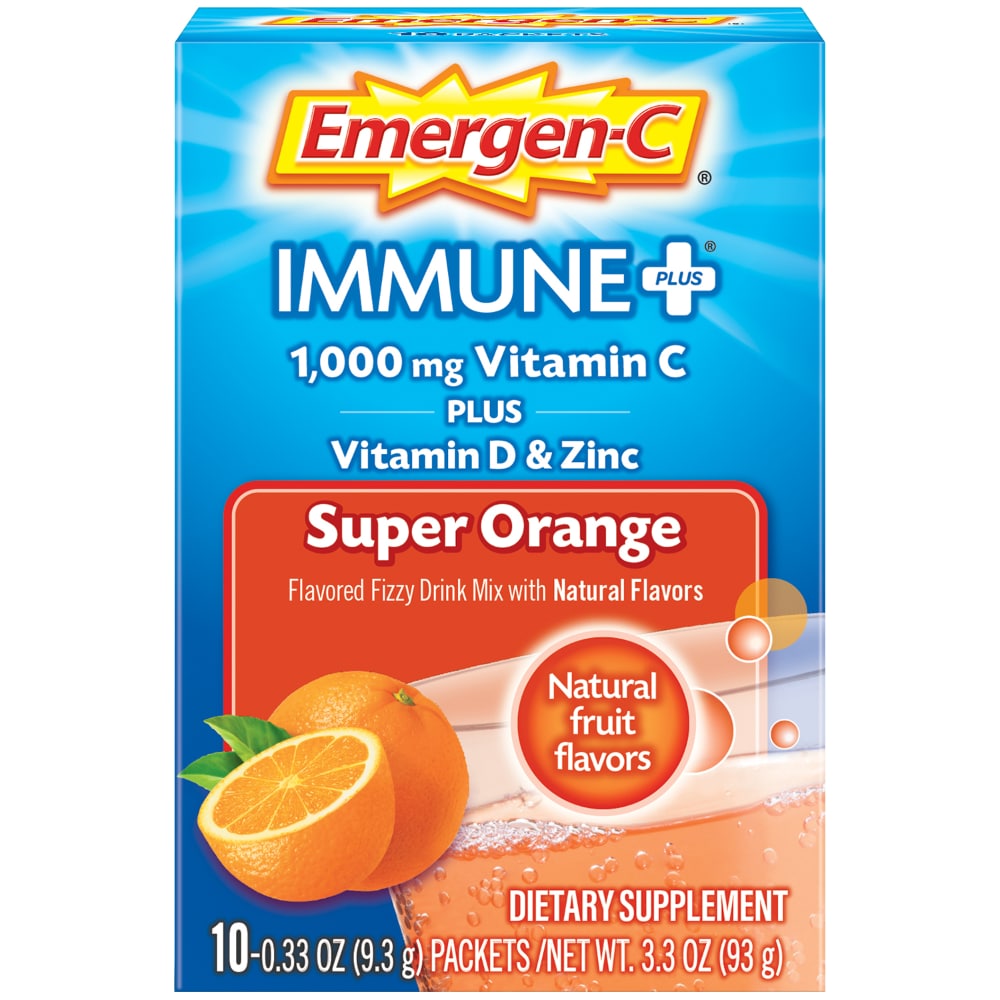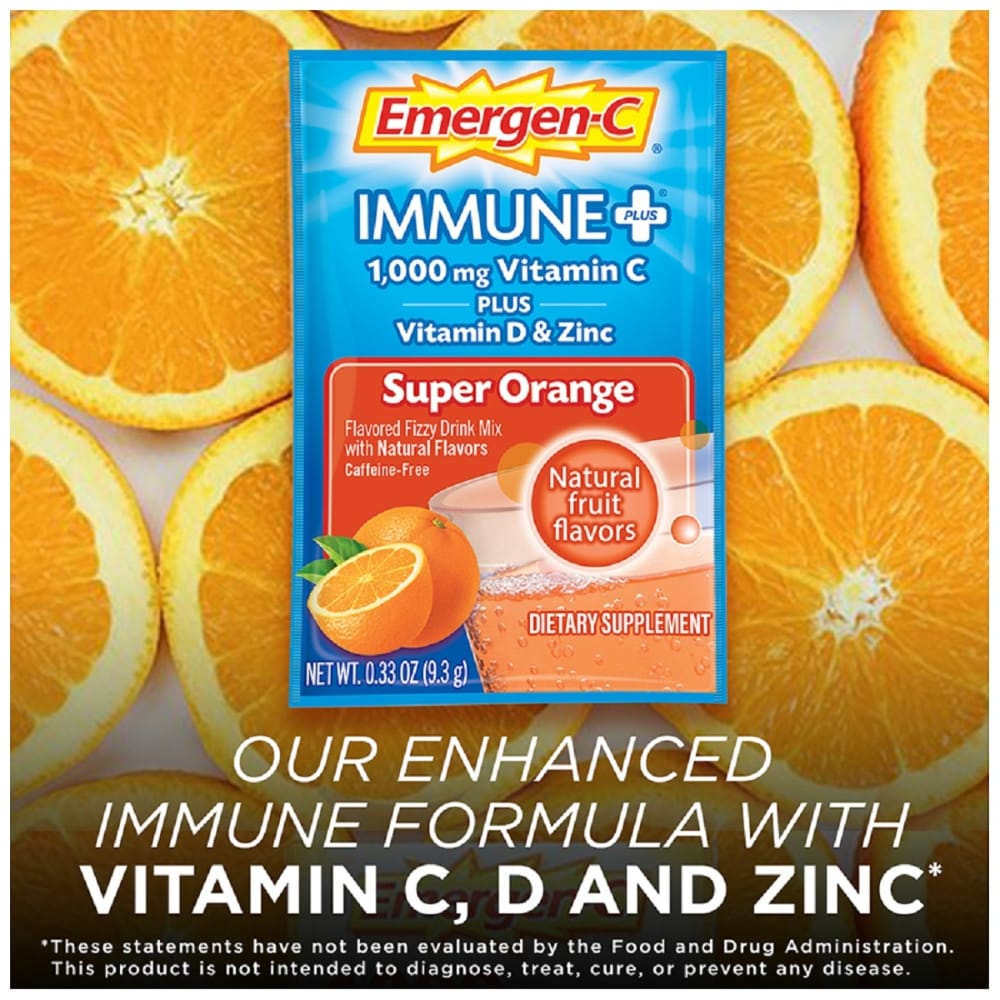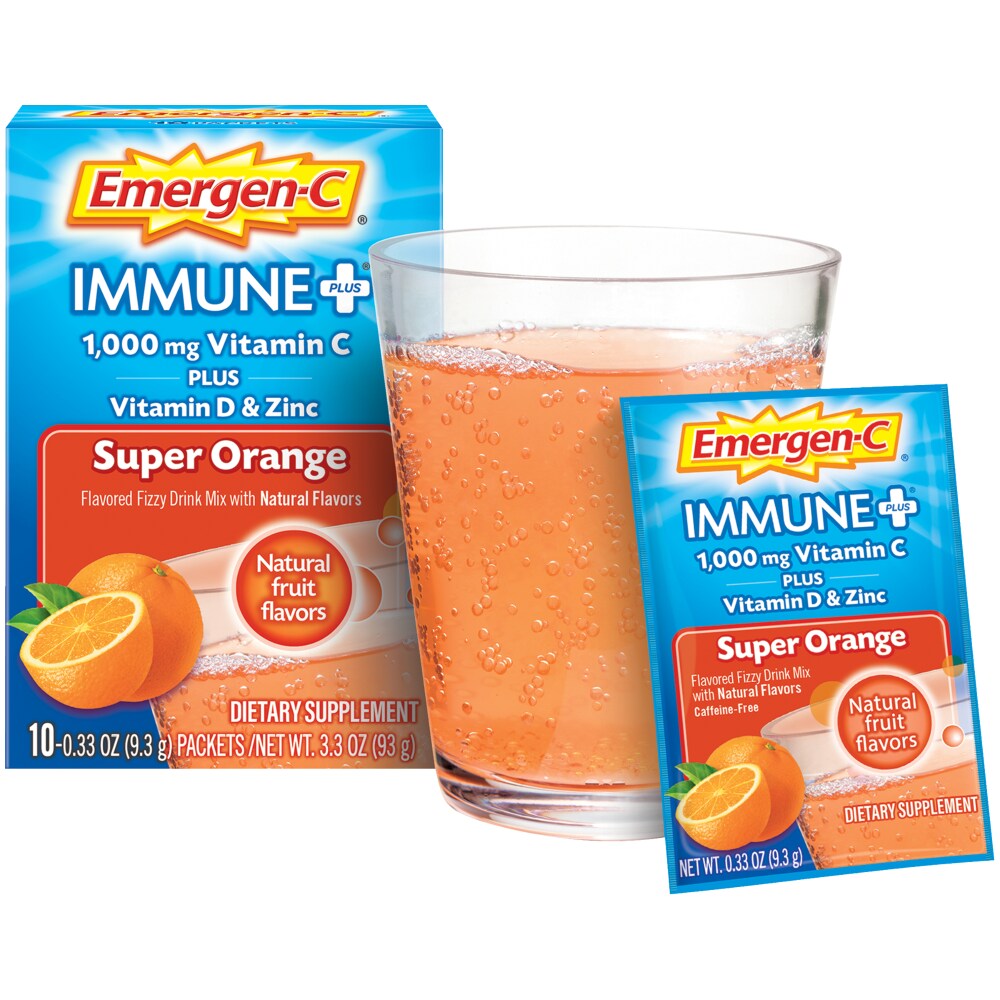 Emergen-C Immune Plus Super Orange System Support Drink Mix Packets 1000mg
10 ct / 0.33 oz
UPC: 0088589800041
---
The power-packed formula provides key nutrients your (super) body needs like vitamin C, vitamin D, zinc, and a proprietary complex with Wellmune WGP® beta-glucans. And now available in sunshine-y, "Super" Orange deliciousness! Fix it how you like it! Less water = more flavor. Live life to the fizziest.
Super Orange Flavored Fizzy Drink Mix with Natural Flavors
Antioxidants - Vitamin C, zinc, and manganese are essential nutrients for maintaining ahealthy antioxidant response*
Proprietary Complex - Unique blend includes naturally sourced Wellmune WGPbeta-glucans and arabinogalactans.
Immune System Support with Vitamin D*
Caffeine Free
Proprietary Complex, Antioxidants
B Vitamins
Electrolytes
*These statements have not been evaluated by the Food and Drug Administration. This product is not intended to diagnose, treat, cure, or prevent any disease.
---